---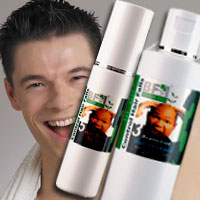 Hair Growth Trial Set - Control Hair Loss
Hair Growth Trial Set - Control hair loss and promoting hair growth within 7 days. Natural formulated hair growth products suitable for all hair type and control 60% hair loss problems. Testify BF1 Hair Growth results with our Hair Growth Trial Set.
Hair Growth Trial Set come with Hair Growth Shampoo Trial 150ml and Hair Growth Tonic Spray Trial 60ml.
* Results Within 7 Days, Money Back Guarantee
* Visit our Hair Growth Center, contact our Hair Loss Consultant.
* Submit your hair loss problems - Free Hair Loss Helps