Hello BF1
Hello BF1 - Video Contest Malaysia
Simply make a Hello BF1 video from your mobile with your comment and recommendation on BF1 products that you purchase and recommend to the public, you will receive cash payout from BF1 and stand chances to win our Grand Prize every month.
Cash Payout : RM100.00 for each video which received and approved by BF1.
Grand Prize : Latest Branded Mobile Phone.
Best Video : RM500.00 Cash Every Month.
Date Started : 27th December 2017 ( BF1 15th Anniversary )
Date Ended : 27th of every following month.
Languages : Any Language As You Wish.
Terms & Conditions
* Monthly limited to 50 videos only.
* BF1 reserved all rights to share all video submitted to public and every social media channel.
* All video submitted will be consider properties and rights-full used by BF1.
* No limit for single participant to submit numbers of video in difference products and difference subject.
* BF1 reserved all rights to accept and reject any video submission with prior notice.
* Cash Payout will directly transfer to your Malaysia bank account according the detail provided.
* Grand Prize will be difference every months and win by Lucky Draw Winner.
* Winner Of Grand Prize will need to collect from BF1 office.
* All participant agreed and accepted the above Terms & Conditions.
* BF1 reserved all rights to add on and amend all Terms & Conditions without prior notice.
---
* Register And Subscribe On Facebook * Classes Photo On Facebook * Classes Video
We made easy for the participants to subscribe all our classes in Facebook, just like our Facebook Page and click on "Subscribe" in our Facebook Events.
---
---
---
Best Formula Industries [ BF1 ]
146, Jalan Segambut,
Kuala Lumpur,
Malaysia 51200

.

* Registration : https://shop.bf-1.com/index.php?main_page=page&id=58
---
Tel : +603-6257 6048
Mobile : ( SMS or Whatsapp ) +6019-2618000 or +6012-3590344
Operation Hours : 10.00am – 6.30pm (Mon-Fri)
Operation Hours : 10.00am – 5.00pm (Sat)
---
* Waze Map : BF1 Waze Map Direction
* Google Map : BF1 Google Map Direction
If you first time visiting us, Please send a Whatsapp message to +60192618000 request location map.
Remarks : Please follow direction with Google Map or contact us : 03-6257 6048
---
---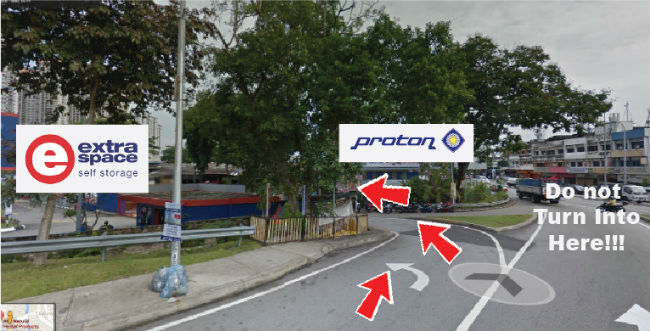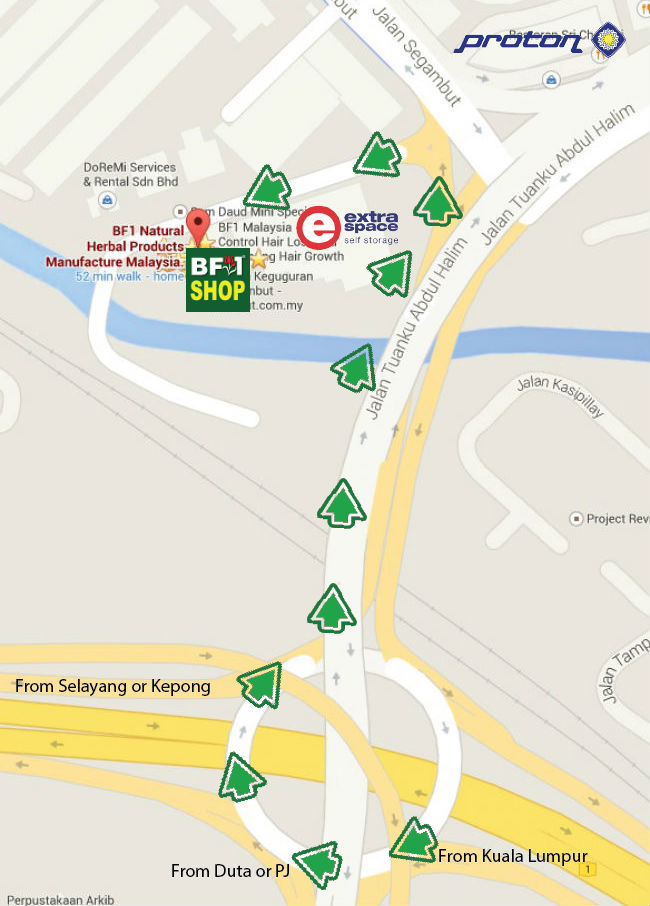 ---
BF1 Extra Parking
We provide extra parking at Extra Space Storage building next to BF1 Building for walk-in customers. There are 10 parking lots available, please follow procedure as below :
Step 1 : Get the Access Pass from Extra Space Guard House.
Step 2 : Park your car to BF1 Parking Lot as shown in the Map.
Step 3 : Walk trough side door from Extra Space to BF1 Building as the direction.
---
---
---